Users may experience that the VLXE Blend ribbon or functions inside Excel 2010 has disappeared.
The steps below shows how to reactivate the ribbon and functions
The steps are given below including screen dumps
1. Start Excel 2010
2. Click on the office Button which is marked with the red circle in the left corner.

3. After clicking on the office button, click on the "Excel options" button.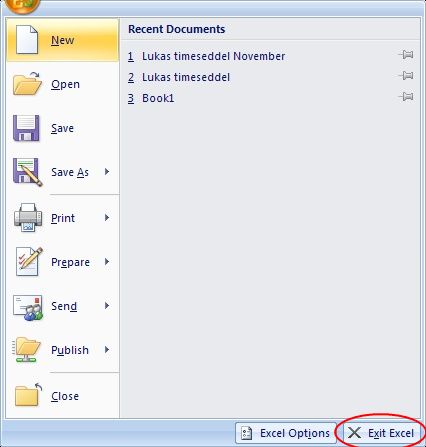 4. Select Add-Ins on the list to the left and click "Go"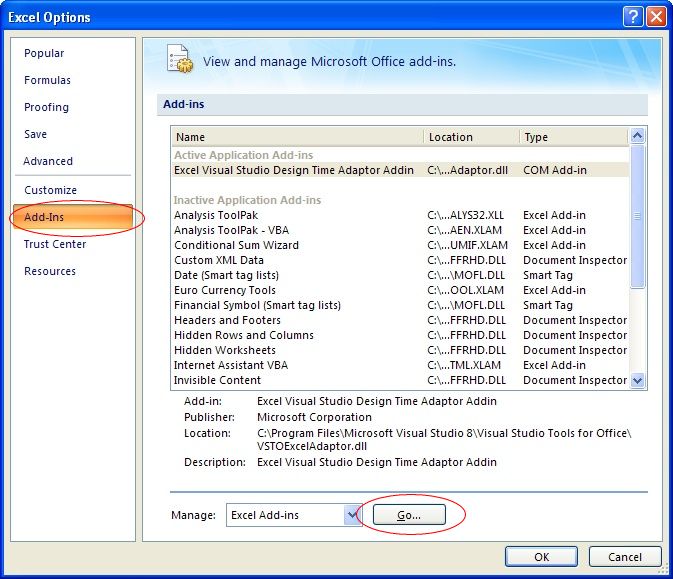 5. Click on Automation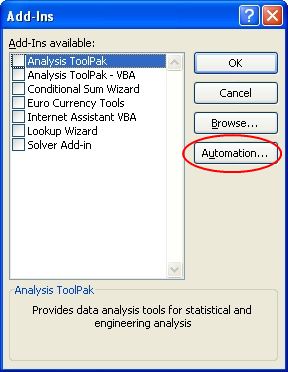 6. Scroll down on the list and select VLXE.Functions. Then Click "OK".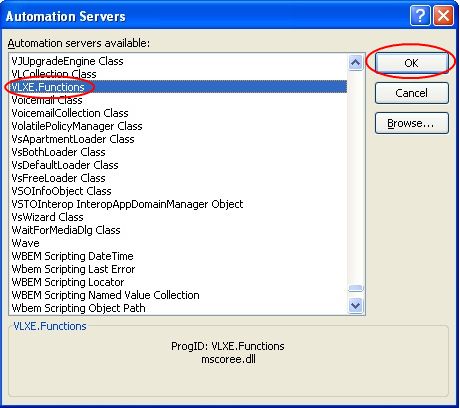 7. When a pop-up shows, which says: "Cannot find add-in mscoree.dll. Delete from list?". Then click No

8. Click OK and make sure the VLXE. Functions is checked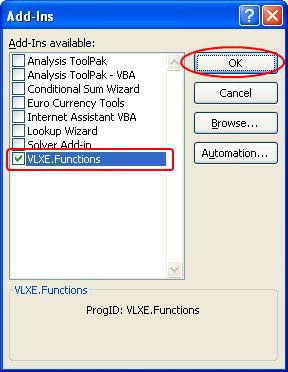 The functions in the add-in are ready for use.
Check by clicking on "Fx" to check that the VLXE functions are available: