The fitting sheet holds all the information needed to run a fit + the result of a fitting.
Below is a example of a fitting sheet where parameters for a pure standard component (n-Hexane) can be fitted.
On the right side of the blue area there are room for the experimental data.
The routine will look over all the colored rows to find data points: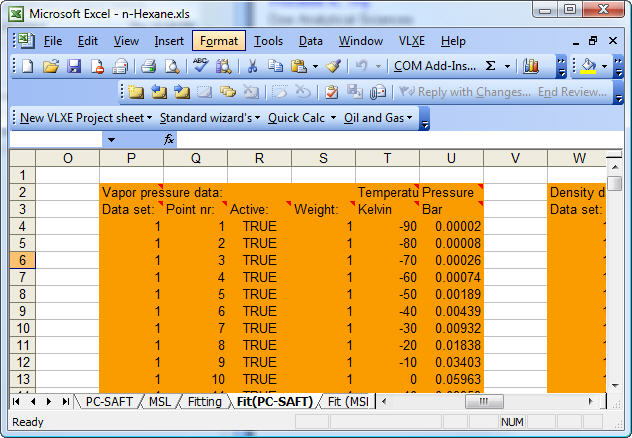 When a fitting sheet is ready for use open the fitting wizard to run the fit.
The window is found under VLXE/Fitting: